Prof. Joseph Aluya - Editor-In-Chief
As a researcher, Dr. Aluya has collaborated, organized, and have participated in various seminars with respect to the alternative energy industries such as biofuels, and "wind" as it pertains to nanotechnologies. Currently, he is an information technology consultant on big data as the next disruptive intrusive technology. The global leadership component of implementing alternative energies from proposal to fruition led to his creating the rubrics and seminar for the "management and leadership seminar" at the University Of Riverside, California. Dr. Aluya was an Adjunct Faculty Member of the University of Riverside and American Heritage University California since 2007, now on call. His shared cognitive and experiences in advance business classes with learners led to him severally chairing in dissertations, mentored doctoral learners within this span of time. In 2008, Dr. Aluya established the Journal of Disruptive Journal (jofdt.com) after publishing various articles in many peer-reviewed journals such as Biofuels Journal with Taylor and Francis (Biofuelsem@editorialmanager.com) and has closely worked in reviewing many academic papers with the chief editor, Dr. Marc A. Rosen, PhD. Most significantly,  Jofdt. com (Journal) serves as a conduit for global doctoral learners, colleagues and professionals globally
As a publisher, Dr. Aluya established the Aluya Institute of Strategic Management-Global Mind shift (Aluyainsitute.com). At this institute, the following books were published: (a) Leadership, Real Estate and Disruptive Technology: Situational Technological Happenstances; noted, this book was approved and distributed to most African universities in 2008, and 2nd Edition of this magnum opus work went live in July 2015; (b) Complexity of Leadership, Organizations and the Real Estate Industry: Disrupting Existing Systems; (c) Housing Phenomena in Abuja- Nigeria-A Case Study; (d) Housing in Sub-Saharan African Cities; (d) Disruptive Technology Meets the Biofuels Industry-Global Leadership Implications; (f) Nanotechnology, Solar, Wind, and Hybrid Alternative Energy-Global Leadership Perspectives; (g) The influences of Big Data as a disruptive technology,  all books published in the United States. Dr. Aluya is currently collaborating on a book and research on whether or not big data could be the component of disruptive technology. Have authored and written various articles posted at (https://pheonix.academia. edu/DrJosephAluya?notifi cation code=m8HcX8Yi) with over 1million documents viewers and followers. Dr. Aluya has over 12 years of experience as a peer-reviewer in many Journals such as Net Journal of Social Sciences, AIMS Energy Journal, Journal of Disruptive Technology, Taylor and Francis Economic Journal in London and others. Dr. Aluya is the Editor-In-Chief of Journal of Disruptive Technology.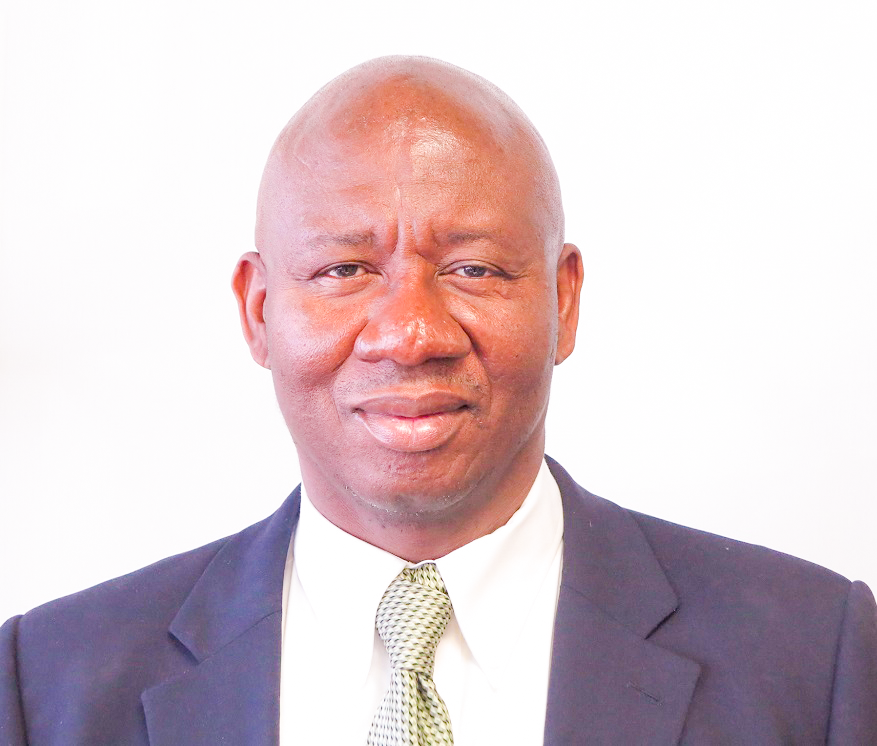 Dr. Cheryl. A. Lentz, PhD. - Reviewer, Mentor, and Dissert
Internationally Best Selling author Dr. Cheryl A. Lentz is a speaker, professional editor, publisher, university professor, and a prolific award winning writer known for her work on The Golden Palace Theory of Management, effective study skills, refractive thinking, and The WRIST Method. She is an 24-time internationally published and award winning author (16 awards and counting!) who helps doctoral scholars publish their writings within the trademarked anthology series: The Refractive Thinker®. www.RefractiveThinker.com
Dissertation: Strategic Decision Making in Organizational Performance: A Quantitative Study of Employee Inclusiveness Lentz Dissertation 2007 [Published: ProQuest Dissertations and Theses database, UMI 3277192 and Lambert Publishing Company, Germany]
Books
Author page: Amazon.com/author/DrCherylLentz
The Golden Palace Theory of Management (Panache Publishing)
Journey Outside The Golden Palace (Rev ed.).
The Refractive Thinker®: Volume I: An Anthology of Higher Learning; Chapter 10: How to Fail Faster to Succeed Sooner
Audio Version: Fail Faster, Succeed Sooner: The Refractive Thinker Volume 1 Audible – Unabridged
The Refractive Thinker®: Volume II: Research Methodology; Chapter 3: The Modified Ask-the-Experts Delphi Method: The Conundrum of Human Resource Experts on Management Participation
The Refractive Thinker®: Volume II: (2nd ed.). Research Methodology: Chapter 12: The Future of Innovative Thought
The Refractive Thinker®: Volume III: Change Management; Chapter 10: Strategic Change Management: The Importance of Inclusiveness
The Refractive Thinker®: Volume IV: Ethics, Leadership, and Globalization; Chapter 9: Globalization of Body Language
The Refractive Thinker®: Volume V: Strategy in Innovation; Epilogue: The Refractive Thinker®: The Concept: Where Do We Go From Here?
The Refractive Thinker®: Volume VI: Post-Secondary Education: Co Author with Dr. Gillian Silver: Chapter 6: The Consumer Learner: Shifts in the Teacher/Student Relationship: Student as Customer.
The Refractive Thinker®: Volume VII: Social Responsibility: Dr.Cheryl Lentz and Dr. Tom Woodruff: Chapter 1: Social Responsibility of Doctoral Scholars
The Refractive Thinker®: Volume II: (3rd ed.). Effective Research Methods & Designs for Doctoral Scholars: Co Author with Dr. Ron Jones: Chapter 3: Researching Close to Home: Using Refractive Thinking to Examine Professional Colleagues
The Refractive Thinker®: Volume VIII: Effective Business Practices for Motivation and Communication: Co author with Dr. Neil Mathur: Ch. 7: Effective Motivation and Communication Strategies for Faculty in Higher Education: Blurring the Lines Between Business and Academia:
Effective Study Skills in 5 Simple Steps
The Consumer Learner: (2012) Emerging Expectations of a Customer Service Mentality in Post-Secondary Education Co Author with Dr. Gillian Silver
Technology That Tutors: 7 Ways to Save Time Using the Blog as a Teaching Tool.
The Expert Success Solution, International Best Seller, Morgan James Publisher;
Chapter 5: What Would Einstein Do? The WRIST Method–Kindle:
Welcome Home! Siberian Husky Rescue Handbook:
11 Tips to Welcome a Siberian Rescue into Your Family – Kindle
*Proceeds from this book benefits Siberian Husky Rescue of NM, Inc.
Lentz, C. (2015, January). So You Think You Can Edit?: 9 Tips for the Novice and Experienced Writer. Albuquerque, NM: Pensiero Press.
Gray, T., & Lentz, C. (2015, March). The Refractive Thinker®: Effective Business Practices in Leadership and Emerging Technologies Vol IX: eChap 3:  Shared Governance: Sharing the Leadership Role in Nursing
Lentz, C. (2015, August). In J. Green, Graduate savvy: Navigating the world of online education (3rd ed.). Keeping it real: Personal thoughts from online graduates (pp. 219-221). Warrenton, VA: Glocal Press.
Lentz, C. (2016, March). Unbounded Dimensions: Mastery of Critical & Refractive Thinking Skills as a Business Solution. Albuquerque, NM: Pensiero Press.
Lentz C. (2016, November). The dissertation toolbox: 7 effective strategies to shorten your time to graduate. Albuquerque, NM: Pensiero Press.
 Journal Articles
Schuttler, R., & Lentz, C. (2013, April 19). Grieving, learning, and growing: A mentoring model for organizational and personal growth.  Journal of Psychological Issues in Organizational Culture, 4(1), 100-108.  Retrieved from http://onlinelibrary.wiley.com/doi/10.1002/jpoc.21086/abstract?globalMessage+0
Jones, R. C., & Lentz, C. A. (2103) Do leadership behaviors matter? Examining the effects of leadership styles on financial performance. The Journal of Leadership and Organizational Effectiveness, 1(2), 33-50. Retrieved from http://www.thebluewaterinstitutejournals.com/Home_Page.html
Lentz, C., & Ducharme, J. (2014). Creating successful online courses with emerging technologies: Learn how to use blogs, videos, and social media in your classroom. The International Journal of Interdisciplinary Studies in Communication. Retrieved from http://ijicost.cgpublisher.com/product/pub.271/prod.30
Special Features:
Please visit the following website Dr. Cheryl Lentz E
@gmail.com, drcduru@aol.com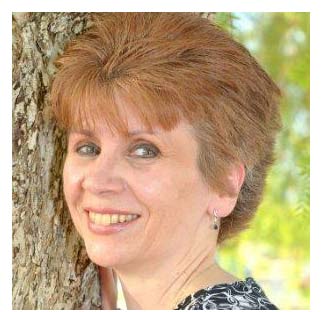 Dr. Sriramasundararajan Rajagopalan, PhD - Reviewer
Dr. Sriramasundararajan Rajagopalan, often known as Sriram Rajagopalan, holds a Bachelor's degree (BE) in Electronics and Communication Engineering from the University of Madras in India, a Master of Science (MS) degree in Computer Engineering from Wayne State University in Michigan, a graduate business (MBA) degree in Management from Concordia University in Wisconsin, and a doctoral degree (PhD) in Organization and Management from Capella University in Minnesota.
Dr. Rajagopalan also has numerous diplomas and certificates in computer application, information technology, computer hardware and troubleshooting, programming and databases. In addition, Dr. Rajagopalan also holds professional certifications in project management (PMP, IT Project+) and Sarbanes-Oxley IT Controls (CSOX). Dr. Rajagopalan has more than 14 years of professional experience providing technical and project support to delivering software applications in desktop, distributed, and web-based environments. Having expertise in financial, banking, healthcare, transportation, small business, and professional services industries, Dr. Rajagopalan has managed notifications projects on both .Net and J2EE architectures in West Corporation, evaluated IT controls for SOX audit for Blue Cross Blue Shield, gathered business requirements and managed the design of the small business firm's web-based projects for a consulting client, managed project and process for a specific financial reconciliation product at Legg Mason Asset Management division, served in many roles from a system analyst to a project manager for an organically developed billing product at eFunds, and worked as software engineer for GE Medical Systems.
Dr. Rajagopalan also has a passion for practicing scholar-practitioner model engaging in lifelong learning and teaching the concepts learned in technical and management courses at many levels in the USA and India. With on-ground teaching experience in the University of Phoenix, Western International University, Axia College, Strayer University, Cardinal Stritch University, International Academy of Design & Technology, and Sri Venkateshwara College of Engineering, Dr. M.G.R. College of Engineering, and Moogambigai Polytechnic Institute within the University of Madras, and online teaching experience within the University of Phoenix system and the International Academy of Design & Technology, Dr. Rajagopalan has taught programming, visual communication, database, web design, animation, project management, and networking classes. Dr. Rajagopalan emphasizes that the digital revolution has made the world a smaller place for businesses with high competition and newer business structures like the virtual teams. Consequently, he stresses that leadership skills are mandatory for today's project managers and focuses on creating awareness for leadership skills among project managers in the information sector and the need for emotional intelligence as an important competency in today's project teams. Dr. Rajagopalan delivered his dissertation on the same topic and has also participated in symposiums promoting frameworks towards project leadership.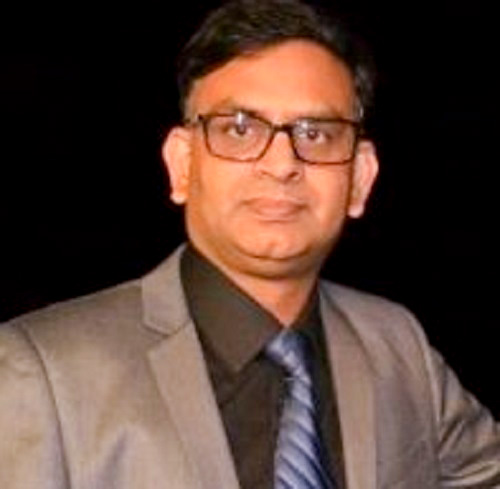 Dr. Jorge Mastrapa, PhD. - Reviewer
Dr. Jorge Mastrapa
Dr. Mastrapa is one of the co-founders and America's Managing Director of ICQ Consulting, one of the leading companies in the field of organizational culture and global leadership. He is an expert researcher, author, and international speaker in the areas of culture, diversity and inclusion; and was chosen as one of the 2016 Top 30 Global Experts in Organizational Culture. He is also the developer of CALOMM™, the "Culturally Aware Leadership, Organization, and Management Model", a comprehensive framework that helps companies develop and implement a true modern organizational culture, in the challenging global and mobile business environment.
For over 25 years Dr. Mastrapa has helped multinational Fortune 500 and Startup companies launch strategic new services, expand direct and outsourced operations in new countries, and implemented turnaround programs on a national and international level. With his focus on the development of culturally aware organizations and leadership practices, he has consistently helped those organizations increase employee productivity, customer satisfaction and profitability. Some of the companies and industry segments he has worked with include NCR, Tech Data, Cisco Systems, UPS, IBM, ATT, Flextronics and many others in the high technology, telecommunications, manufacturing, logistics and supply chain industries.
Personally as a first generation, Cuban-American immigrant he developed very early an interest in the study and application of the most modern leadership and management strategies to address the integration of immigrants into the business environment of their host country. These experiences combined with his believe in the value of education and continuous learning, motivated him to continue his studies and graduate as a Doctor Degree in Business Administration, with a focus on culture and diversity. He is also a Hofstede's institute certified cross-cultural, and organizational culture lecturer and management consultant.
==========
Regards,
Dr. Jorge Mastrapa
hip.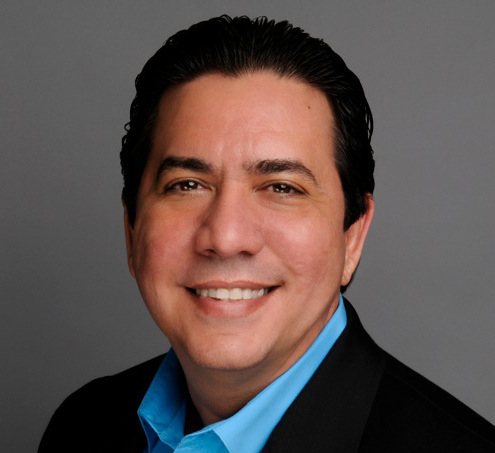 Dr.(Mrs). Henrietta Mbamalu Okoro, D.B.A, CSTE - Reviewer
Dr. Henrietta Mbamalu Okoro is the Director of the World Association for Academic Doctors(WAAD). She is an expert in organizational leadership, specializing in Information Systems and Technology at the University of Phoenix. Her research interests are in the area of organizational culture, performance, mergers, leadership, information technology, and global business management. She has over 19 years of extensive knowledge and experience in information technology, accounting, banking/finance, and telecommunication industries. Ms. Okoro graduated with a HND in Banking and Finance from the Institute of Management and Technology, Enugu, Nigeria in 1989 and completed a dual Masters Degree in Accounting and Management from Southeastern University Washington DC, USA in 1997 and 1998 respectively. She has been a certified software test engineer since 1999 and a member of Quality Assurance Institute (QAI) and American Society of Quality (ASQ) since 2000. In graduate school, she was awarded the Wall Street Journal Award in 1998 for academic excellence. Ms. Okoro has gained
In graduate school, she was awarded the Wall Street Journal Award in 1998 for academic excellence. Ms. Okoro has gained depth of knowledge and experience in the field of information technology and grown to be a leader with remarkable professionalism and breadth. She works as a lead/sr. software test engineer with Telecommunication Systems Inc. in Annapolis, Maryland. She leads numerous wireless applications projects to successful deployment and maintains quality process improvement. Additionally, she is an Executive Director of Cytta Group LLC in Maryland that specializes in management consulting, financial investment services, computer training/workshops, and global business ventures. All of these demonstrate her extraordinary ability, wealth of experience, and exemplary managerial competencies towards inspiring others to educational development and business excellence. On personality traits, Ms. Okoro is very independent, energetic and motivational speaker, self-reliant, and confidently assertive. She is able to navigate her way in a challenging and diverse global world with a high sense of personal responsibility and social ethics. She has co-founded several African Charitable organizations in the Washington Metropolitan region and serves as board members. She recognizes her roles in the community-centered organizations as one of servant-leadership and knowledge for public service over and beyond self-interest. In addition, Ms. Okoro serves as a Reviewer of a Scholarly Journal of Disruptive Technology, a quarterly Journal of Management and Leadership. She has traveled extensively around the world for different global seminars in information technology, management, and leadership.
Contact Information:
Dr (Mrs). Henrietta Mbamalu Okoro, D.B.A., CSTE
Executive Director
Cytta Group LLC
7211 Oakley Rd. Glenn Dale, MD 20769
Email: ettaokoro@yahoo.com
Office: 202-361-5560
Fax: 301-918-0577
Dr. Chika Ebenezer Duru, BSBA., MBA., Ph.D. - Reviewer
Dr. Chika Ebenezer Duru holds BSBA and MBA degrees in Business Administration with emphasis in Marketing and Management from the Southern California Campus of the University of Phoenix. He earned a PhD degree in Organizations Management with special emphasis in Leadership from Capella University in Minnesota, USA. He has attended numerous continuing educations and holds so many certifications such as: Organizational Management and Leadership, Risks Underwriting and Management, Legal Environments of Insurance, Business Laws and Contracts, Orthopedics Fitter Certifications, Durable Medical Equipment (DME) Operations Management. Prof. Duru who has become a recognized Author and Writer has published few articles on Organizational Effectiveness and also a dissertation work on Consumer Behavior focusing on "Customer Retention" highly in demand at the Illinois State University with copies at the Illinois State University Library. Prof. Duru continues working on few of his unpublished research works scheduled to for publishing very soon.
Prof. Duru who has over 25 years of extensive knowledge and experience in insurance industry as well as extensive knowledge and experience in Durable Medical Equipment operations management and leadership is a"Business and Financial Consultant" and also a "Risk/Customer Retention Specialist". He conducts seminars on how to ensure customer satisfaction in every given organization. As a people skilled individual, he enjoys sharing with individuals and corporations how to develop skills in order to survive in the business world. He has severally appeared as "Guest Speaker" at Power of Success Radio Broadcasting Ministry (KTYM 1460 AM Station), where he shared with listeners (audience) how to start and operate businesses successfully, and encouraging entrepreneurship and regularly takes calls from program listeners and addresses their issues of concerns.
Dr. Duru has extensively worked with research firms and has conducted research studies on insurance products development and new automobile products development. Few of the research organizations that he worked with are: Meczka Marketing Research Corporation, Aineo Capital Research Center, Kilroy Research and Consulting Corporation. Dr. Duru has provided corporate training to all key employees including unit managers and supervisors, product development, sales, marketing, and agency management to many insurance firms. Corporate Training evidently becomes a passion to him.
As a philanthropist, Dr. Duru is the Founder and the Executive Director of the Children's Orphanage and Youth Foundation, Inc., a California based Non-Profit organization established in 1996 with the IRS Tax Exempt Status, works with the underserved / underprivileged people in Africa and around the world.
For many years Dr. Duru has participated by volunteering in the political electoral processes in City of Long Beach and County of Los Angeles California USA. For over 5years, Dr. Duru voluntarily donated his office space of business for election poling stations. He has severally served as the Precinct Officer same as Election Returning Officer in various polling station locale. Busy as Dr. Duru could be, he not only involved in civic improvement, he has also acquired interesting experience within the political arena.
Dr. Duru has been serving as Adjunct Professor of Business at the International American University (IAU) in Los Angeles, California since the year 2007. He is appointed as the International Educational Representativein the entire continent of Africa for International American University. His duty includes but not limited to: Communicating, Dialoguing and most importantly, Investigating of all documentations and credentials of all international collaborative venturing in any given African nation. He conducts student/learners recruiting drives in most African countries for International American University.
Prior to his appointment with IAU, Dr. Duru continues to serve as University Advisory Board Member and as a Professor of College of Business and Technology at University of Riverside since the year 2006. He also served as Adjunct Professor at California InterContinental University where participated in Reviewing and Editing of the California InterContinental University Curriculum Syllabus of course programs to maintain the Distance Educational Training Council (DETC) accreditation agency standards.
Dr. Duru has continued to serve in Graduate Committees and has also continued to serve as Chairman and Mentor of Graduate Research Committees (GRC) for various masters and doctoral graduating student learners' Capstone Research Projects, Dissertation Editing and Reviews in various Universities such: California InterContinental University, Capella University, and Argosy University.
Dr. Duru currently serves as a Core Professor of College of Business Administration at the Trident University
International (TUI). With its location in California USA, TUI University is well known regional accredited university mainly for military individual students who are deployed all around the world and yet, pursuing to achieve their academic dreams.
Dr. Duru is also an Adjunct Professor at Ken Blanchard College of Business Administration at Grand Canyon University (GCU). He has been lecturing leadership courses for many years in this university. Located in Arizona, GCU is regional accredited reputable and prestigious Christian Value faith based and over six decades old university.
He is an Advisory Board Member to The Visitor Magazine. His responsibilities include; Maintaining active dialogue with the CEO and management, and other organization's staff. Providing my perspectives and qualitative advice on the publishing rules, policies and directions to ensure company's high level of customer retention.
An accomplisher, he is, Dr. Duru continues to serve as a Reviewer of a Scholarly Journal of Disruptive Technology, a quarterly Journal of Management and Leadership. He has traveled extensively around the world teaching global seminars in management and leadership.
Dr. Duru, who has featured as International Observer representing Nigerian Policy Institute (NPI) USA and Life and Time Magazine USA during the political democratic national elections in Nigeria, was appointed as the Bureau Chief of the Life and Time Magazine Abuja Nigerian branch. Dr. Duru continuously serves as contributing editor and has published many articles on leadership and political trends across nations.
Dr. Chika Duru has continued to dedicate his service as an appointed Editorial Board Member at the Association of Nigerian Women Academic Doctors in Maryland USA.
Dr. Duru is currently appointed by Nigeria National Universities Commission as Linkages with Experts in Academics in Diaspora Scheme (LEADS) Scholar and serving as a LEADS Scholar at Nasarawa State University Keffi where he lectures. In addition, Dr. Duru currently lectures at National Open University of Nigeria in Abuja Nigeria.
Evidently, Dr. Duru remains sincerely a wealthy knowledgeable and experienced asset to any organization as well as to any institutions of higher learning's management or leadership positions.
Dr. Duru belongs to various Professional Memberships namely:
The Association To Advance Collegiate Schools of Business (AACSB)
International Leadership Association (ILA)
Friends of Harvard Business School Executive Education (FHBSEE)
Consultants Network of America (CNA)
Adjunct Online Faculty Association (AOFA)
eMarketing Network Association (E-MNA)
American Grant Writers Association (AGWA)
Contact Information:
Dr. Chika Ebenezer Duru, PhD.
Senior Manager
Ebbs Strategic Management & Leadership Training School, LLC.
O. Box 92768, Long Beach, California 90809, USA
USA Office: 714-927-7984; Nigeria: 0803-897-1084, 0818-843-0551   e-Fax:  562-265-1234
E-mail: ebbsleadershiptraining@gmail.com, drcd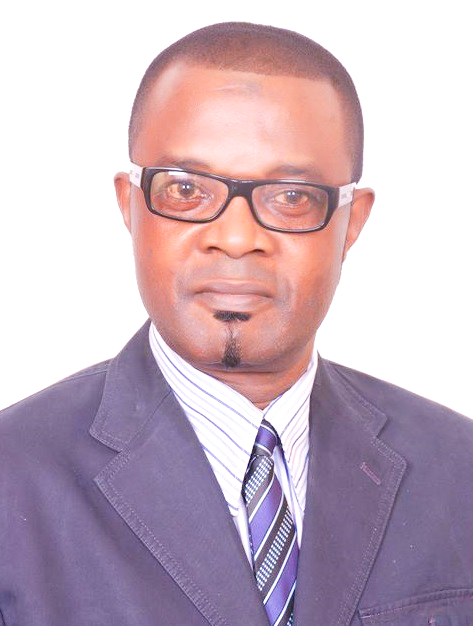 Professor Bryan J. Watkins. Ed.D, Reviewer, Mentor and Doctoral Consultant
About Professor Bryan J. Watkins
 VICE PRESIDENT & CHIEF ACADEMIC OFFICER
BIO
Dr. Bryan J. Watkins is Vice President and Chief Academic Officer at Lake Forest Graduate School of Management.
Bryan has a great breadth and depth of experience in multiple higher education institutions that includes accreditation, faculty relations, and curriculum design and development, as well as virtual, hybrid, and face-to-face program delivery, admissions, marketing, and sales. Bryan is a mission-driven leader with high competencies in business acumen, fiscal stewardship, entrepreneurial mindset, and a collaborative, team-based leadership style.
Bryan previously was Associate Professor and Dean of the School of Adult Learning at North Park University. While there, he led a team of 45 full- and part-time faculty and staff to design, deliver, and implement undergraduate and graduate programs in Chicago and Grayslake.
Prior to North Park University, Bryan was the Acting Assistant Provost for Continuing Studies & Special Initiatives at Dominican University overseeing all academic and administrative operations related to the School of Continuing Studies. He developed external partnerships dedicated to special initiatives and partnered with Deans from the other schools at the university to align online education activities. He also served as a university representative at the Illinois Board of Higher Education and the Higher Learning Commission.
Business Leader Faculty® Since 2015
 More information about this Professor here at http://www.lakeforestmba.edu/academics/facultydir/Bryan-Watkins.aspxre at 
Dr. Luis Ramos, DMIST, Reviewe
About Dr. Luis Ramos, DMIST. Reviewer
With over 30 years of leadership and technical experience, Dr. Ramos brings a new depth to the role of Board Chairman at Nutmeg State Financial Credit Union (NSFCU) He was elected Chairman of the Board on March 12, 2014 (https://www.nutmegstatefcu.org/about-us/meet-board/). Previously, Dr. Ramos served as Vice Chairman of the Board from 2010 to 2014; Board Secretary from 2008 to 2010; Supervisory Committee Chair from 2005 to 2008; and Member of the Supervisory Committee from 1998 to 2005.  Additionally, his career expands from 1984 when he joined Southern New England Telephone (SNET), SBC/SNET in 1998, and AT&T since the 2005 SBC/AT&T merger.  Dr. Ramos is a Principal Systems Engineer in the AT&T Technology Development Organization located in New Jersey.  In this capacity, he uses critical thinking skills to solve complex issues and develops solutions to complex business and technical problems of complex scope using advanced engineering and scientific principles and is an inventor with several filed patents at the United States Patent & Trademark Office (USPTO).  Dr. Ramos is also a Certified Faculty Member at the University of Phoenix School of Business since 2008 teaching Organizational Leadership and The External Factors that Impact Business, among other graduate business courses.  He holds a BA in Management, an MBA in Organizational Leadership and is a Doctor of Management in Organizational Leadership with a specialization in Information Systems and Technology (DMIST).  He also serves as a member of the University of Phoenix School of Business MBA Faculty Council responsible for providing strategic leadership and general support of school initiatives in areas of curriculum design, program assessment, scholarship and research activities, and Faculty governance since 2016. Dr. Ramos also serves as the CFO for the HACEMOS Scholarship Organization since 2005.​